"THE" KOI HEALTH BOOK TO OWN! AVAILABLE NOW!!
STEP BY STEP ADVANCED KOI DIAGNOSIS AND TREATMENTS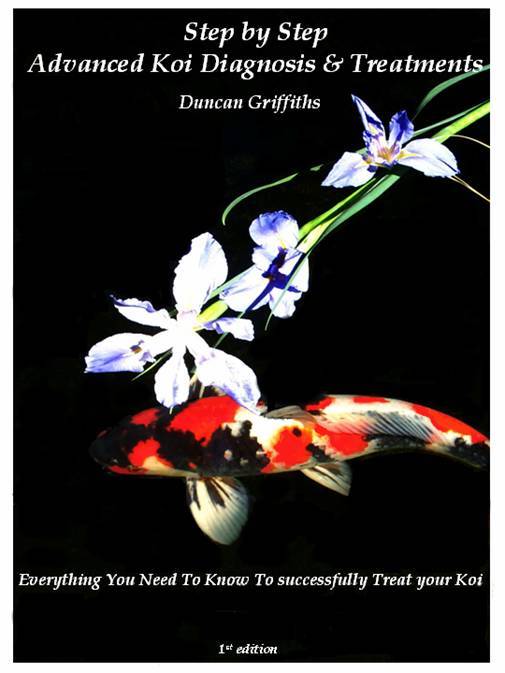 Ever have difficult and frustrating koi health issues?
Ever find it difficult to diagnose a health problem?
Ever find it difficult to get medical advice?
Ever find it difficult to find out how to treat?
Ever find it difficult to find out exactly what to treat with?
Is your knowledge base on koi health limited?
If the answer to the above is yes! Look no further, step by step advanced koi diagnosis and treatments is out now! and will help in your understanding of many of the common and not so common ailments of Koi with step by step comic strip style pictures of how to treat these aliments
Step by step was written originally as a 100+ page course in koi health treatments for the advanced hobbyist for the AKCA koi health program and was adapted to be a book and broadened to encompass beginner to intermediate hobbyists as well as advanced health technicians
If you know nothing at this point in time, or know lots this book will serve you well
Written in plain easy to read English even the science of koi health becomes clear, with typical doses given in both UK and US gallons every dose comes with icons of the national flag for each so no mistakes can be made
Step by step is exactly that and does what it says on the cover. I.E. gives you many comic strip type pictures depicting the health issue being addressed so you can follow along at such a time that you may need to treat something topically
Scan's from the book
One of the pages listed below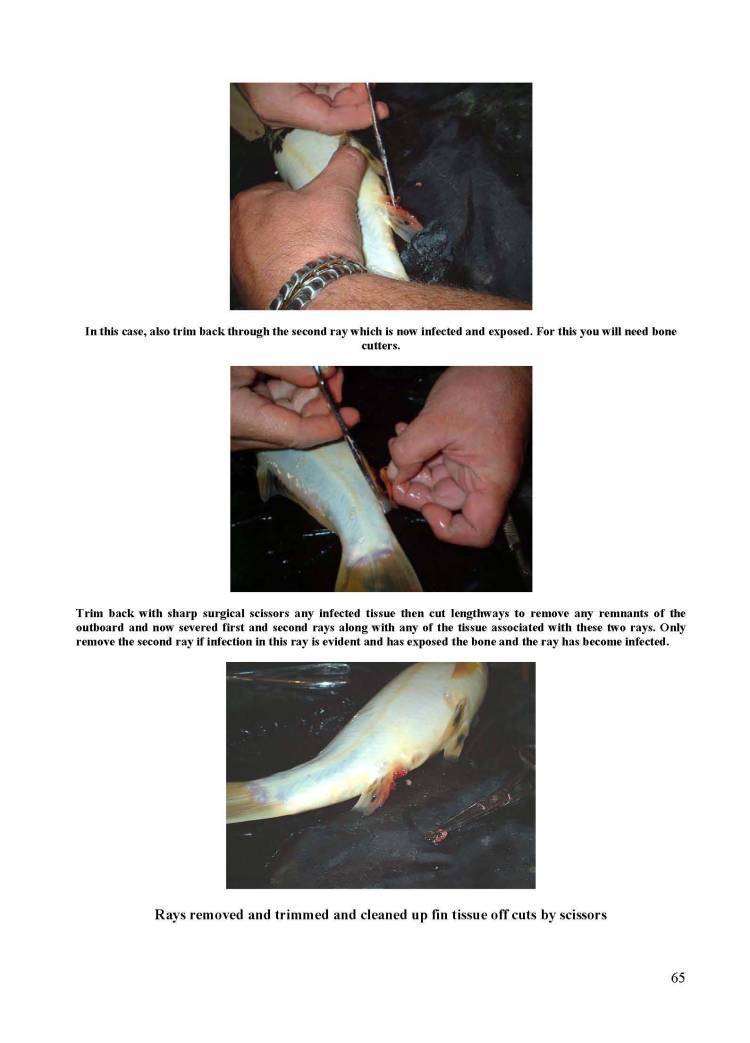 with this type of format it becomes both clear and obvious exactly what you have to do, coupled with this the book is wire
coil bound so that if you open it up to a page to work on a koi it will not close back up on you that was a prime feature of the book design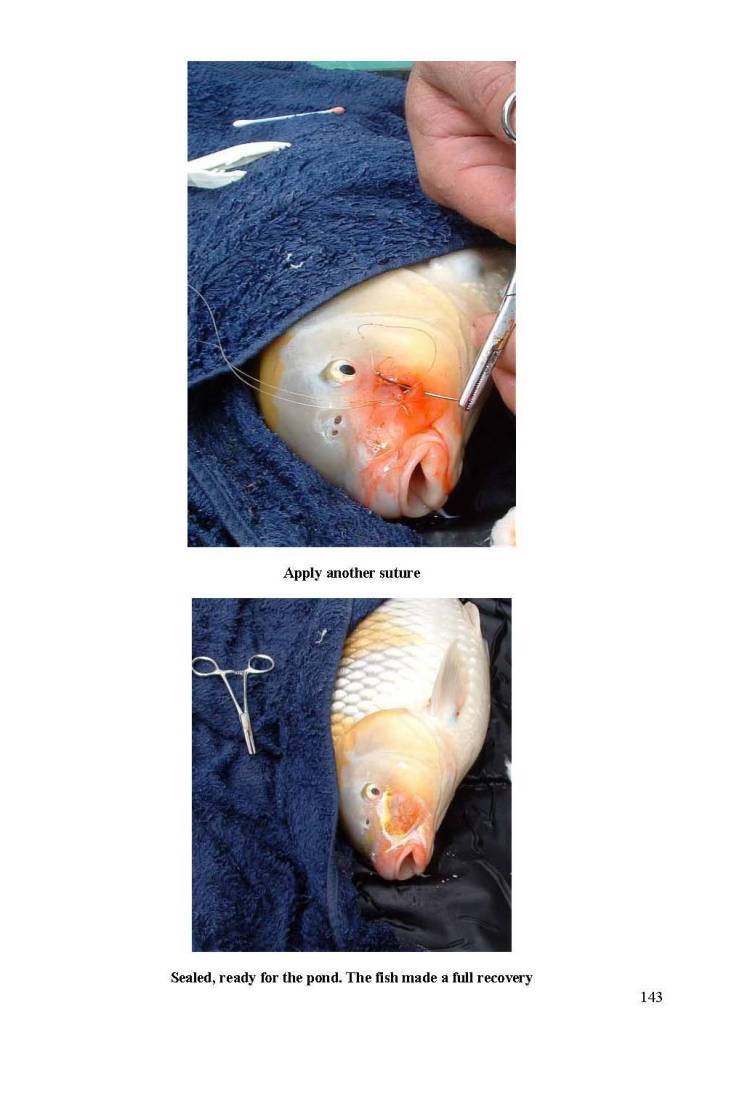 145 pages digitally printed on A4 satin paper for clarity and stain resistance pictures and text becomes clear and sharp wire
coil bound for easy of use and reading staying flat and open at a given page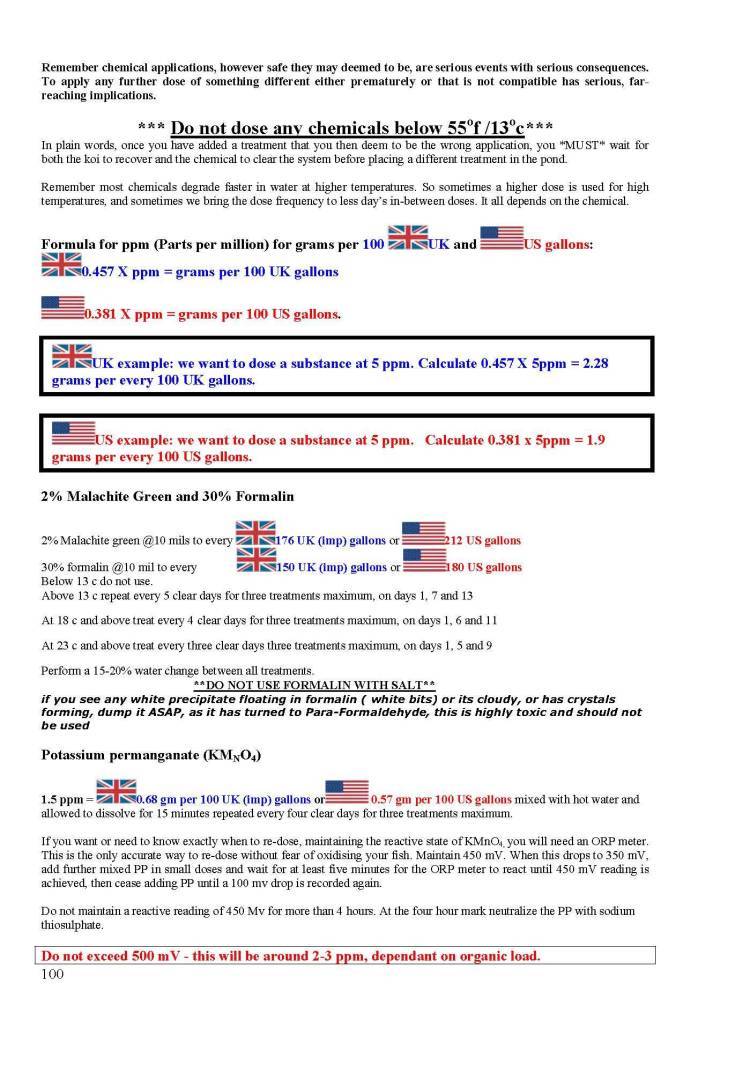 icons for dose rates so there is no misunderstanding of USA to UK doses as many will know a US gallon is 20% less than a
UK imp gallon and therefore affects dose rates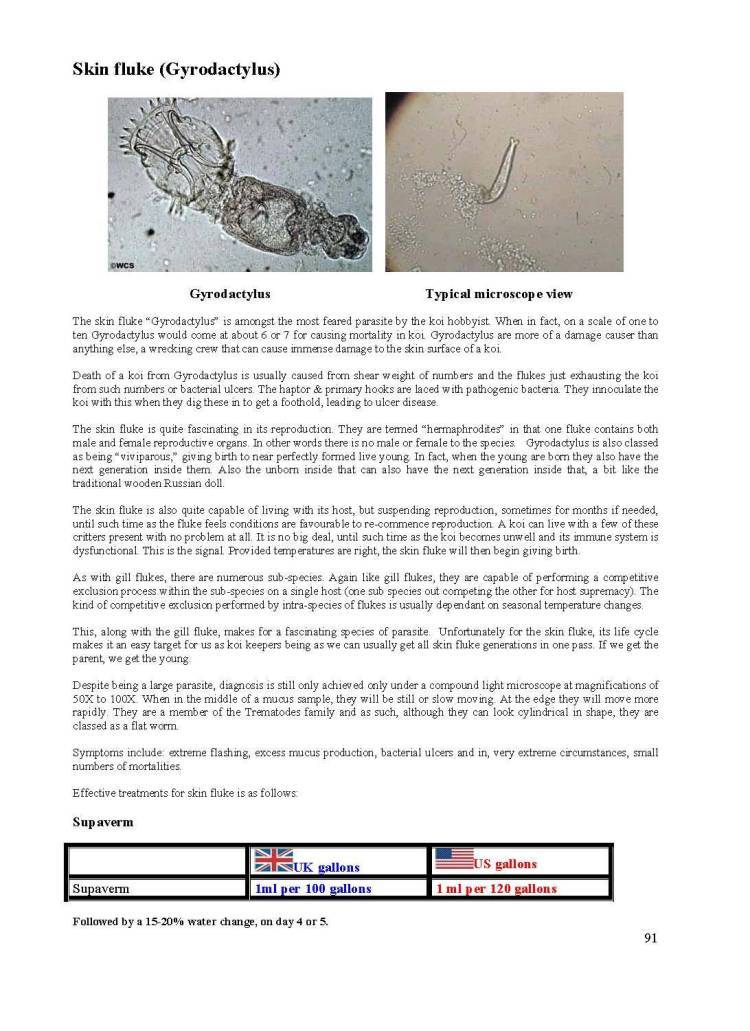 All the common parasites are covered along with medication that will work for each scenario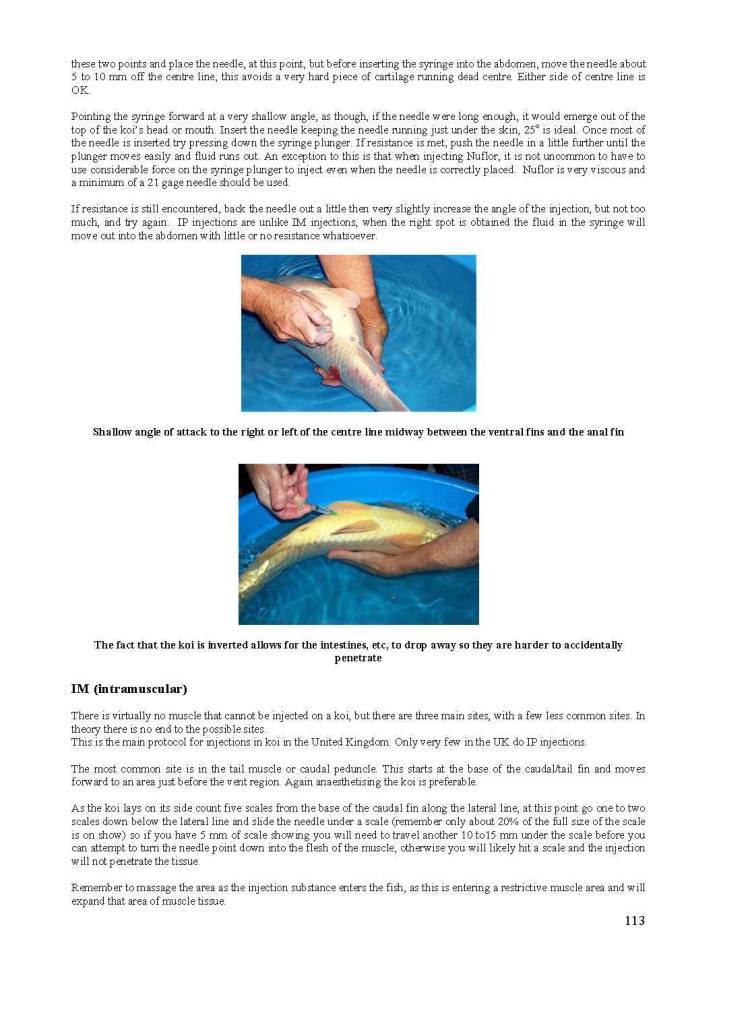 Antibiotic's are covered as is bacteria staining techniques
Buy it now
You will not regret it
Price £39.95 plus P&P
Because of differing postage charges to different parts of the world please click the appropriate link below to take you to the correct page for delivery
Please make sure you give you full international mailing address!!!